From Rose City Antifa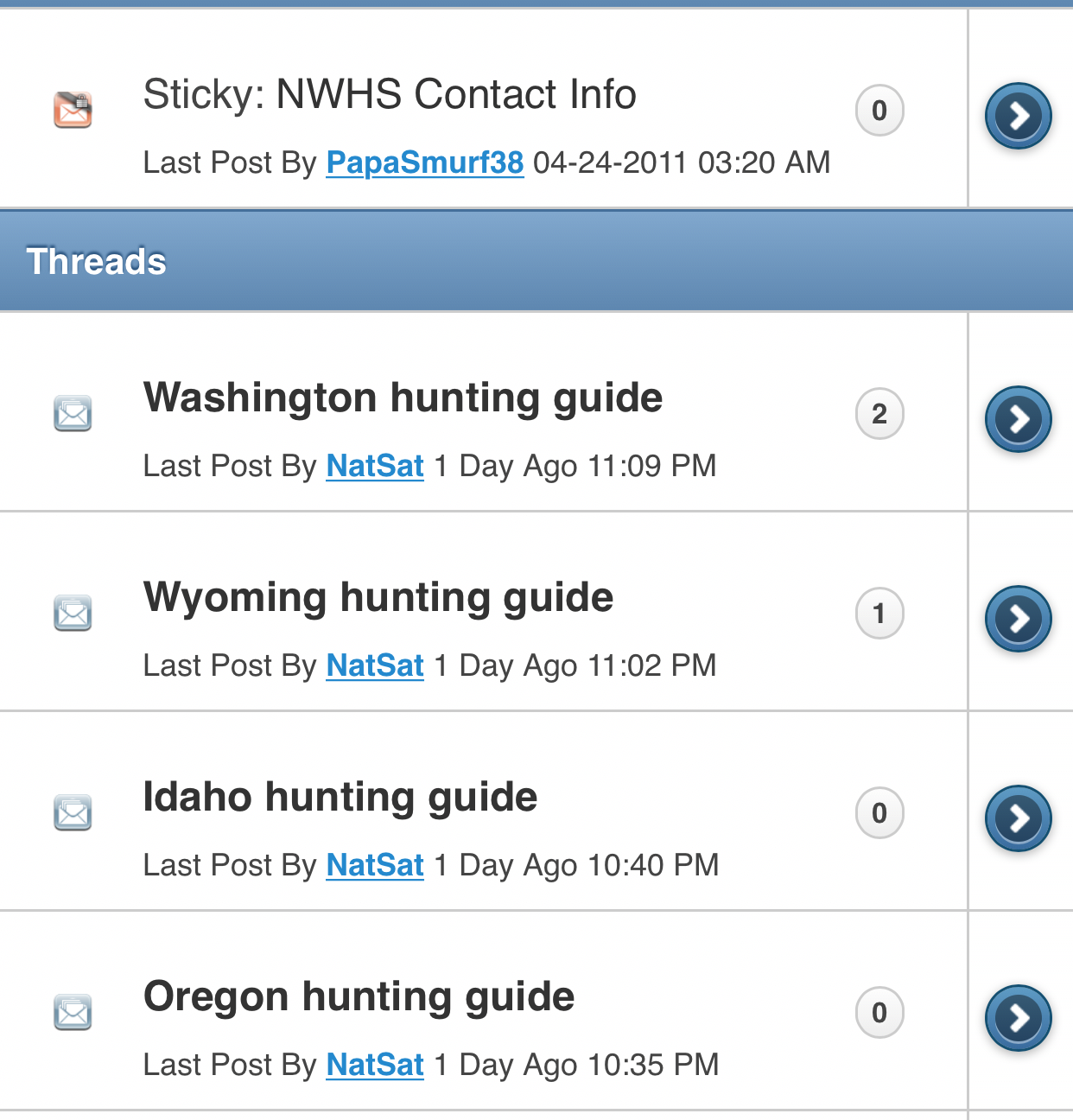 Anti-fascist activists have discovered that the Hammerskins racist skinhead group recently posted "Hunting Guides" for several Northwest states on their web forum. These guides list addresses and contact information for more than a hundred potential targets for white supremacist violence throughout the region, including synagogues, mosques, and resources for refugees. Rose City Antifa has taken steps to privately notify each of these locations of the threat, and offer some basic advice for dealing with white supremacist activity.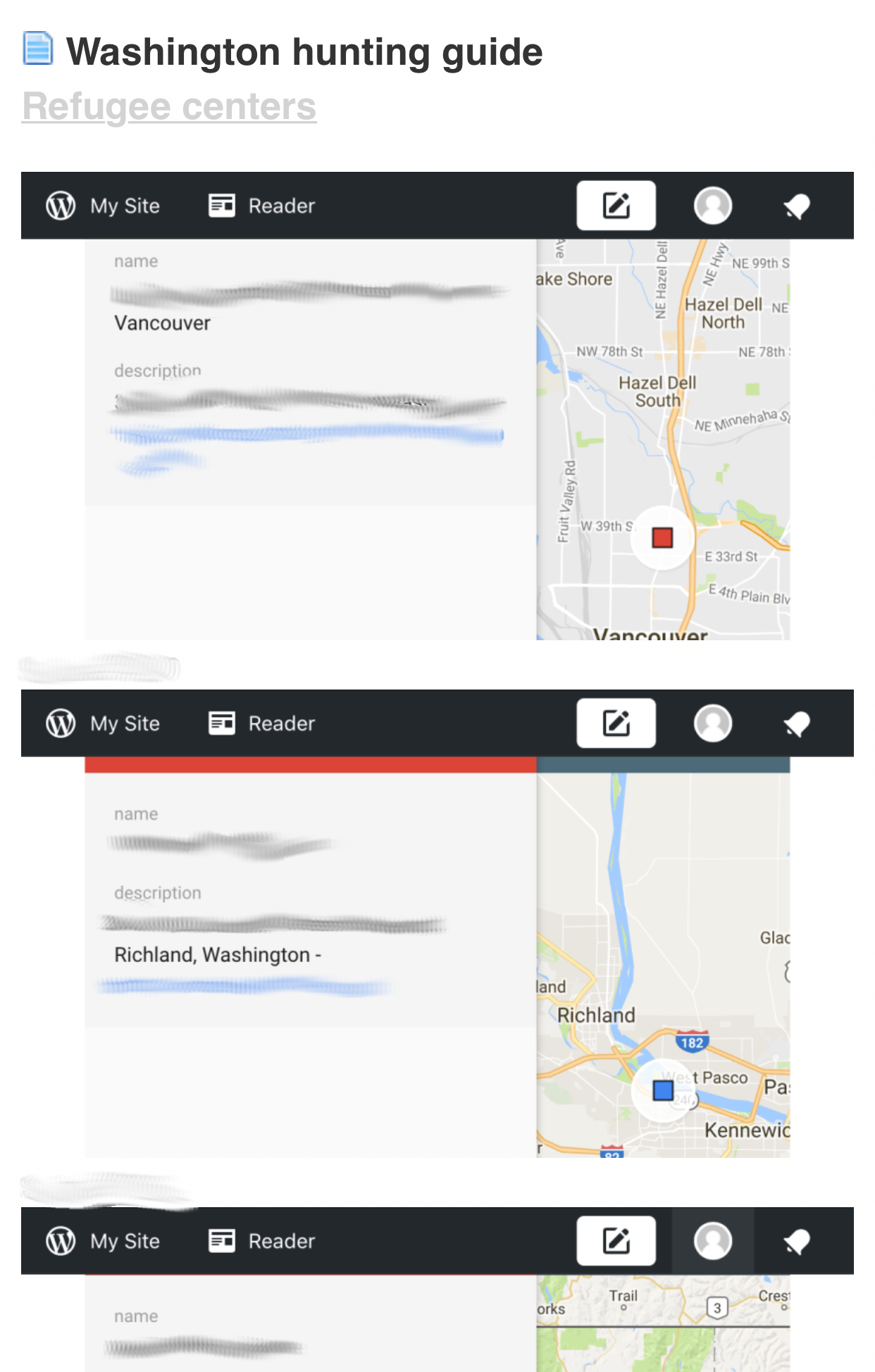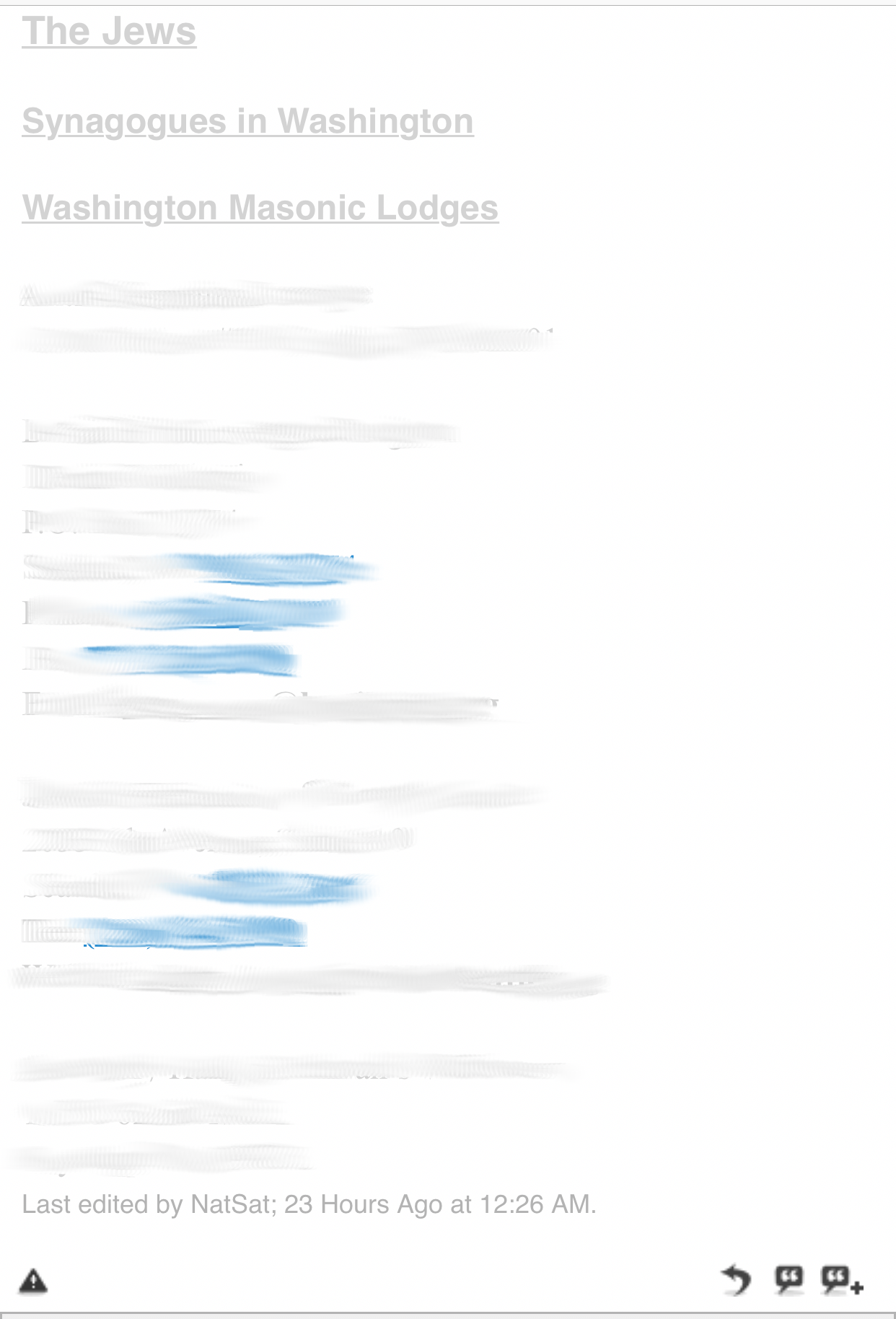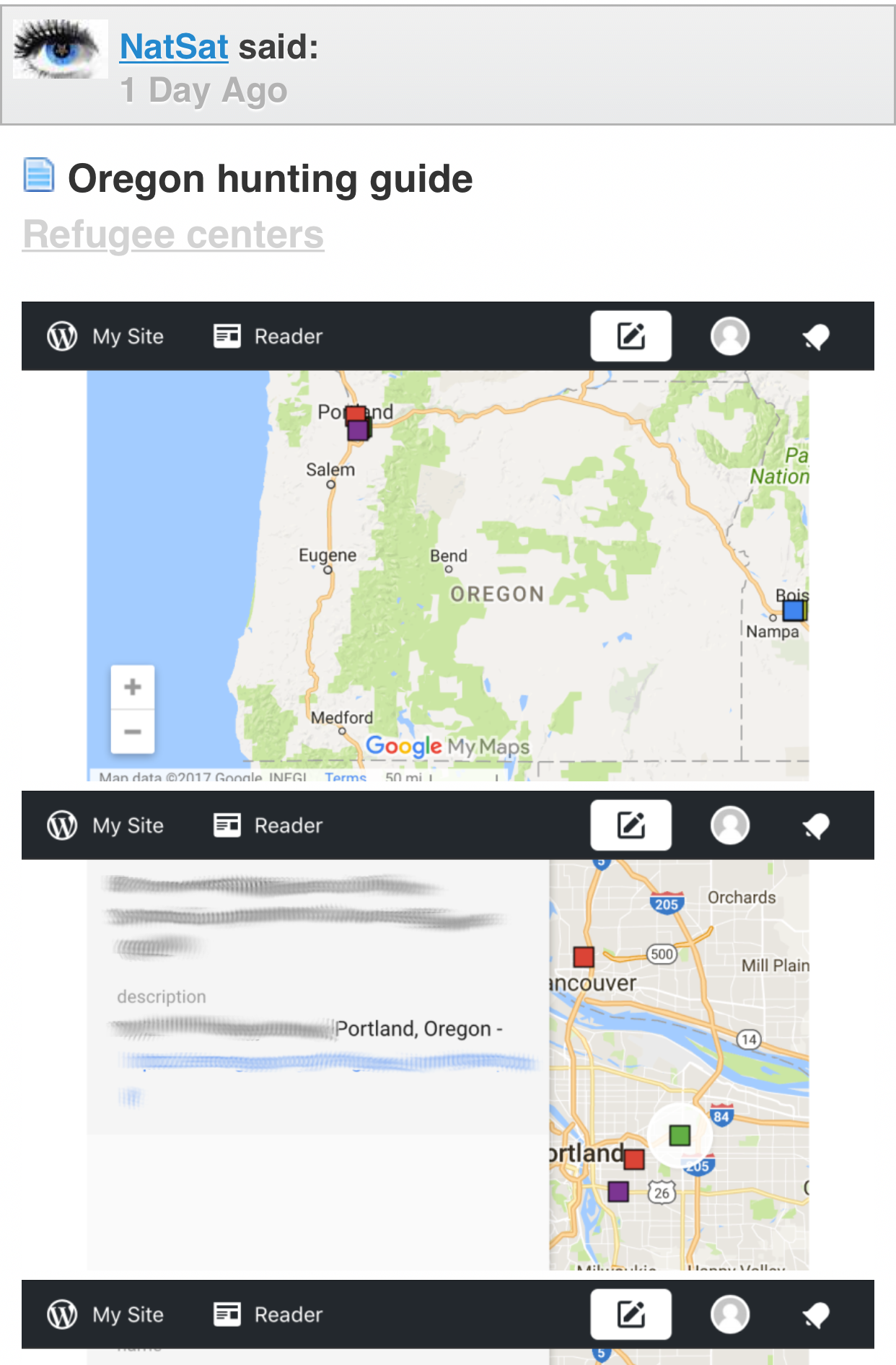 Various screenshots of the "hunting guides" posted on the Hammerskins' web forum
Given the number of locations listed in these "Hunting Guides", they appear to have been drawn together with some effort by Hammerskins members who have been working at the task over time. The lists include locations in Washington, Oregon, Idaho, and Wyoming. There is evidence that similar research was carried out for other states around the country as well.
Rose City Antifa takes this threat seriously. The Hammerskins are an organization with a long track record of violence towards ethnic minorities, immigrants, and various other at-risk communities.
Background on the Hammerskins
The Hammerskins are a racist skinhead group (often referred to as "bonehead" to differentiate from anti-racist skinheads), started in Dallas in the late 80s. Co-opting elements of non-racist skinhead fashion and music, the Hammerskins typically organize around concerts and other sub-cultural activities, and have attempted to throw numerous shows in the Northwest over the years. They glorify random, spontaneous attacks against members of at-risk communities, including documented acts of assault and murder. Among other acts of violence, in 2012 Hammerskins member Wade Michael Page shot and killed six congregants at the Sikh Temple of Wisconsin. Page was a former member of Hammerskins-affilitated white power band Intimidation One; acts of violence such as Page's, and the white-supremacist music which valorizes them, are emblematic of Hammerskin tactics.
Local Hammerskin Activity
More locally to the Pacific Northwest, in 2015 the Hammerskins attempted to stage an event for the annual white-supremacist Martyrs Day commemoration in Seattle, which drew a strong anti-fascist response. Martyrs Day observes the death of Robert Jay Mathews, founder of the early-80s white supremacist gang The Order. Hammerskins intended to uphold this legacy of violence and intimidation by marching through Seattle's prominently-LGBTQ Capitol Hill district– though ultimately the mobilization of hundreds of anti-fascist community members prevented the march from taking place.

Northwestern Hammerskins gathered on Whidbey Island for a Robert Matthews memorial in 2014
Hammerskins were also seen in Olympia in 2015, confronting activists protesting the police shooting of two unarmed African-Americans.

Hammerskins gathered in Olympia in 2015
The Hammerskins have been stepping up their visibility once again over the last year. Noah Gunn, a teenager from McMinnville who attended a number of Joey Gibson's Patriot Prayer rallies, was discovered bragging on the Hammerskins' forum about assaulting a Native activist, asking if the attack won him the right to wear "red laces." Typically, a bonehead must draw blood by attacking a refugee, a member of an ethnic or sexual minority, or other target of white supremacists before they're allowed to wear red laces in their boots. The observance of this tradition is a clear statement of the Hammerskins' ongoing violent intentions. Their encouragement of a minor to enact racist violence is discussed more fully in the linked article.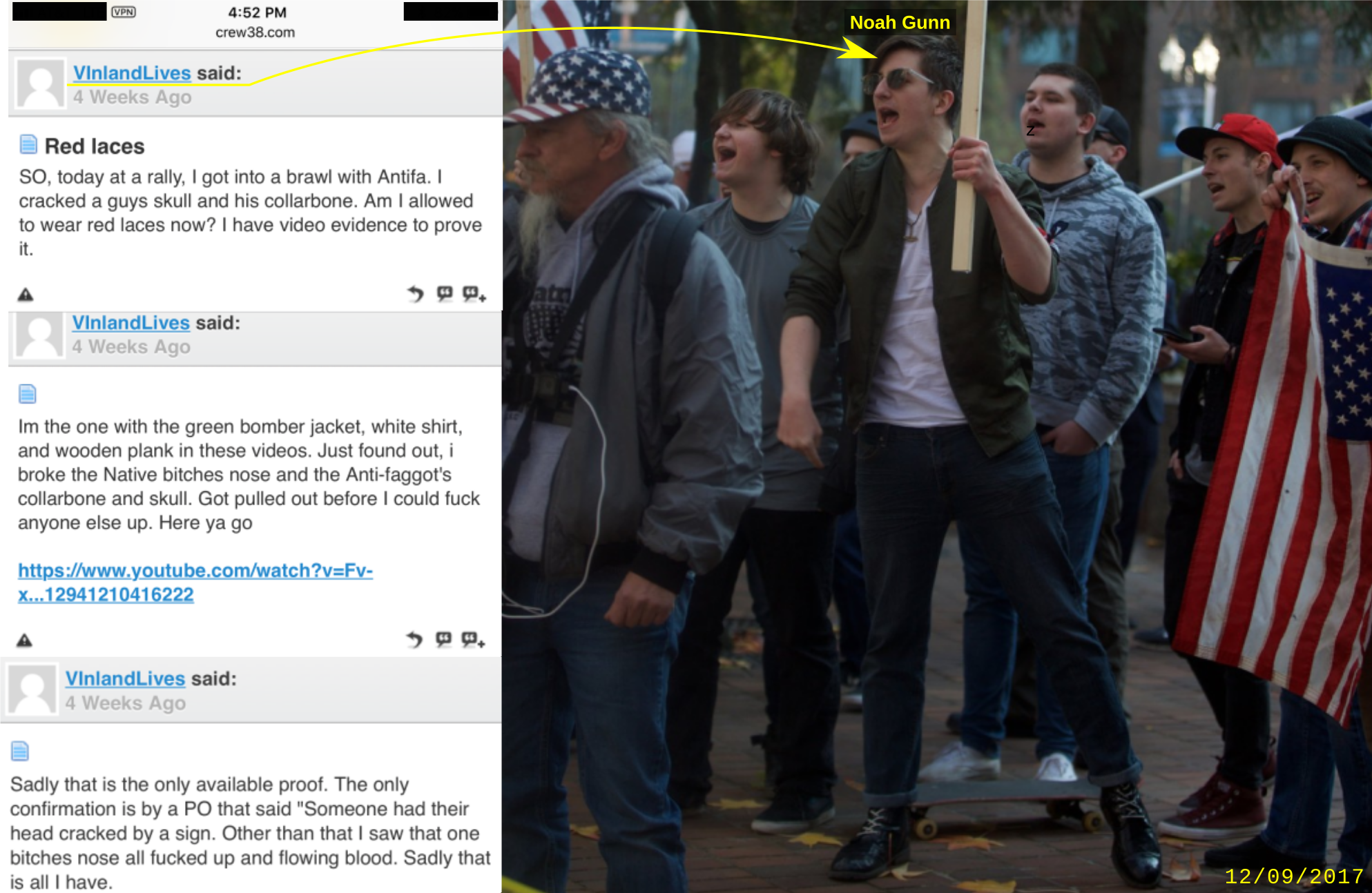 Hammerskins hopeful teen Noah Gunn asks if his assault is enough to earn his red laces.
At the risk of providing wannabe-Hammerskins members like Gunn with potential targets, Rose City Antifa will not publish the Hammerskins' "hunting guides". We will continue to monitor this threat to our local communities, and will be in contact with the community centers named in these lists to allow them to respond to it as they see fit.
Report White Supremacist Threats to Rose City Antifa
If you have information about other such threats to at-risk communities in the Northwest, or have questions about what groups can do to respond and prepare against threats of violence, please email us at [email protected].