From Rose City Antifa
We are calling on FedEx to fire Jacob Von Ott from their Troutdale processing facility. The community of Troutdale and the employees of FedEx deserve to live and work in places free from the violent influence and propaganda of white supremacist organizers like Ott.
You can contact Ott's employer at:
Fedex Sorting Center, 2460 NW Sundial Rd, Troutdale, OR 97060
(503) 660-1700
Fedex Human Resources: (503) 660-1827
Senior Manager of Fedex Troutdale – Shane Spannaus
(503) 660-1749
In the past year, Rose City Antifa has reported extensively on the activities of neo-Nazi and former regional Identity Europa coordinator Jake Von Ott and other white nationalist organizers who have been emboldened by Joey Gibson's far-right Patriot Prayer rallies. This article will provide updated information on Von Ott's whereabouts and activities, but we encourage you to revisit our prior articles entitled "Neo-Nazis Deny Obvious White Supremacism to the Media, as Joey Gibson Turns a Blind Eye," and "White Supremacist Organizer Jacob Ott is Not Welcome in Portland" to see evidence of the full depth of Ott's racist and fascist activities.
In the time since we originally provided detailed information about him, we have discovered that Jacob Ott appears to have legally changed his name to reflect the fashy "Jake Von Ott" moniker he used while acting as regional coordinator for the white nationalist "Identity Europa" organization. Immediately after Rose City Antifa's last article on Von Ott, he gave an interview to the PSU Vanguard in which he announced that he had stepped down as regional coordinator of Identity Europa, but expressed pride, not regret, over the white supremacist fascist organizing which had brought him such disgraceful infamy. Both Jacob Von Ott and his mother, Shelly Renee Frank (who shares many of her son's views) have moved to new addresses since our last release of information. While he has apparently veered toward neo-Pagan white nationalism and Evolian esoteric fascism, Ott also continues to use his social media accounts to spread Identity Europa propaganda and white nationalist messaging.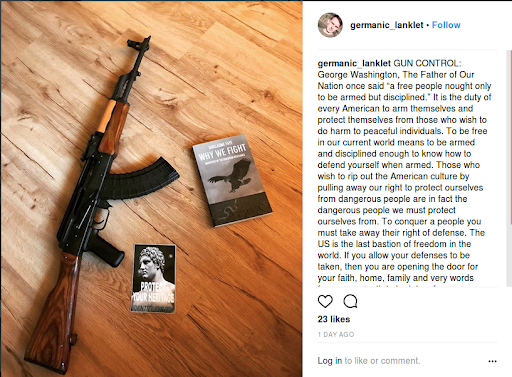 In mid March of 2018, Jake Von Ott posts Identity Europa propaganda to his instagram account. Also pictured is a book by French far-right writer Guillaume Faye as translated by the alt-right "Arktos" publisher. Faye has participated in white nationalist conferences such as those held by American Renaissance and is considered an important theorist in the French Nouvelle Droite movement along with other fascist intellectuals such as Alain de Benoist.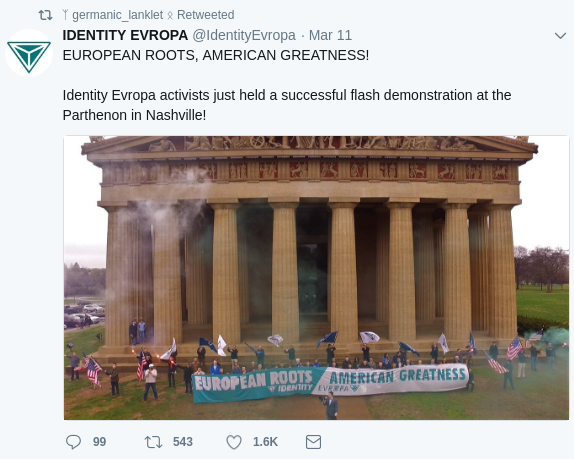 Jake Von Ott retweets information about an action by the white nationalist Identity Europa organization.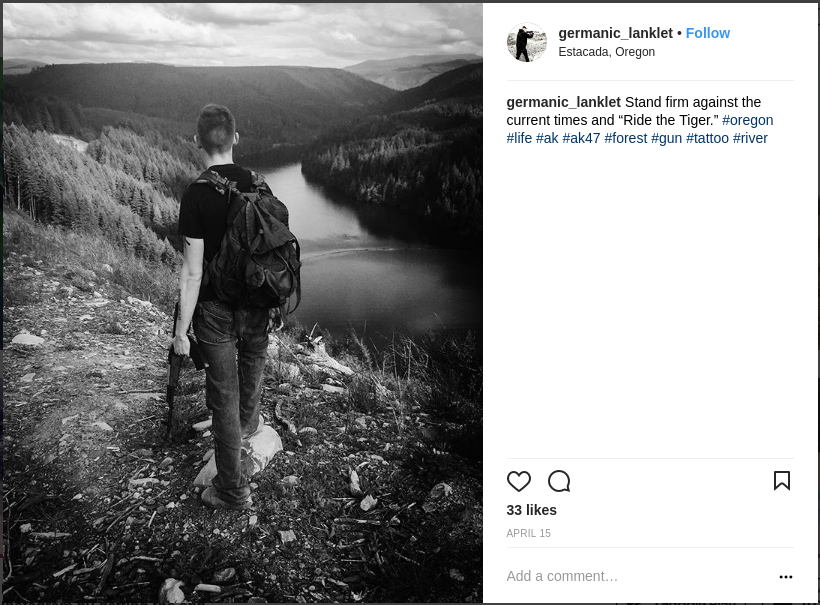 Jake Von Ott makes an instagram post with a photograph of himself holding a rifle and includes the phrase "Ride the Tiger," also the title of a book by Julius Evola which encourages nihilistic right wing violence against "modern decadence."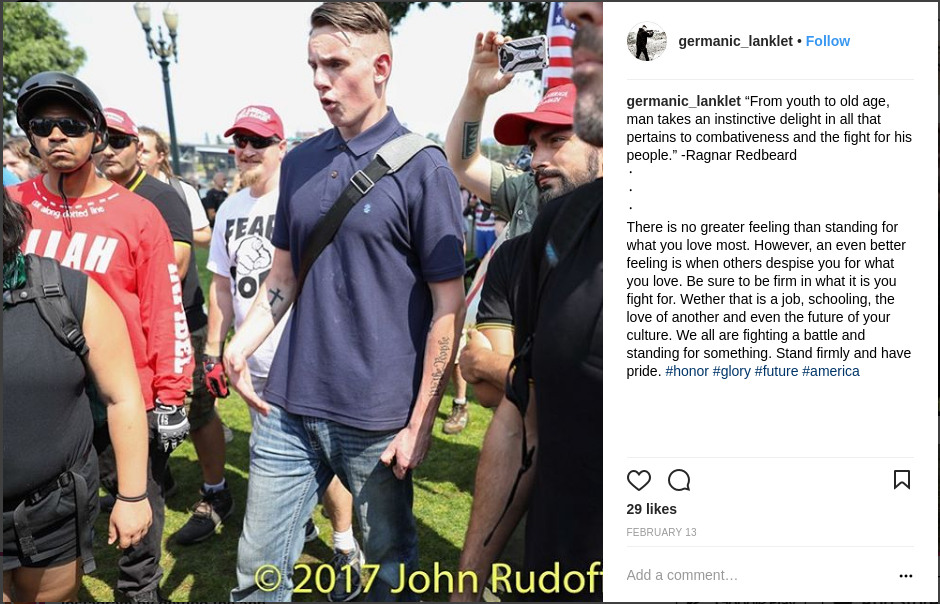 Neo-Nazi Jake Von Ott posts a photo from an August 6, 2017 Patriot Prayer hate rally on the waterfront in Portland, OR. Also pictured are Quincy Anatello, Vincent Anthony Molino, Allen Weseley Pucket, Matteo Dagradi, Mark David Rupprecht, and the "NIN" tattoo on the arm of PDX Stormers member "Germany."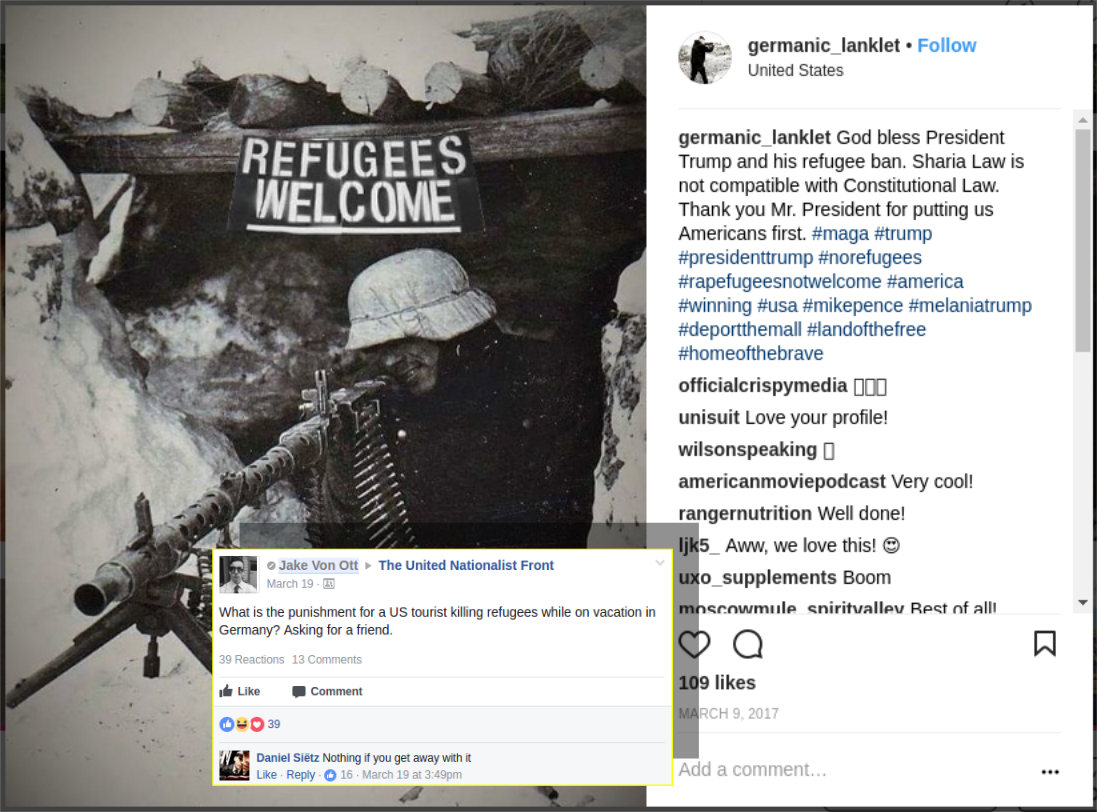 Jake Von Ott, who has publicly fantasized about murdering refugees in the past year, continues the trend on his instagram account.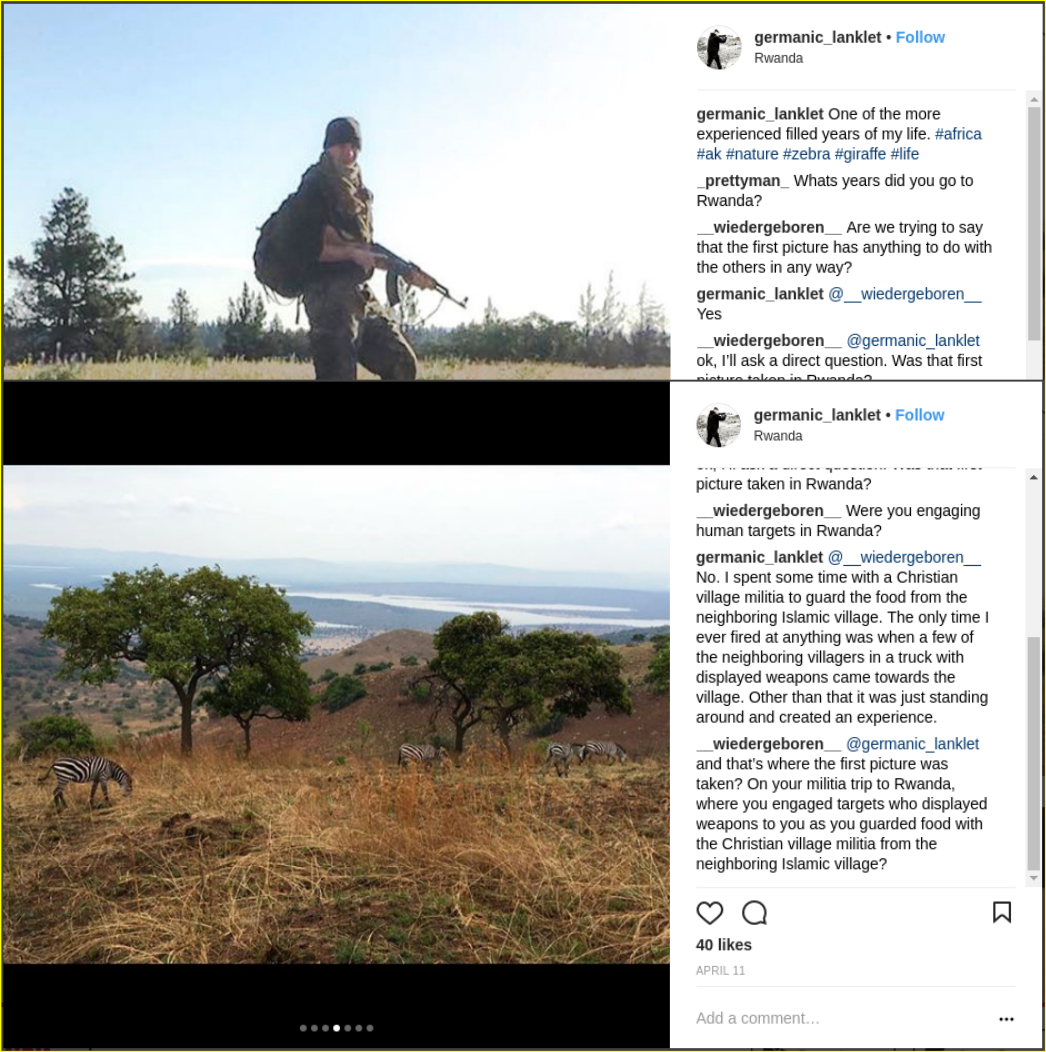 Jake Von Ott claims to have fired a weapon at neighboring villagers while spending "time with a Christian village militia" in Rwanda. Rose City Antifa has been unable to verify any aspect of this story, but it is worth noting that Von Ott also posted the first photo in this series on October 10, 2017; and it appears to have been taken in Oregon.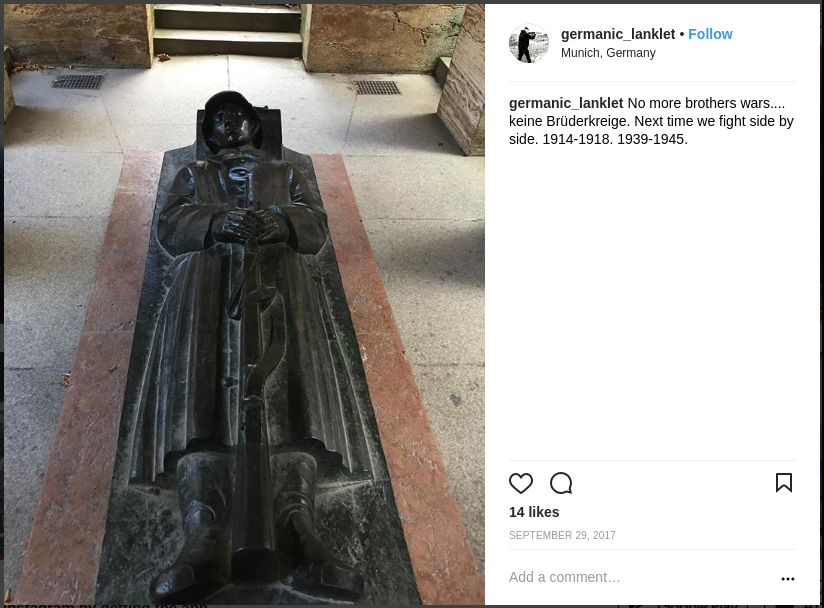 Jake Von Ott posts a photo of a Munich war memorial taken on his vacation in Germany. He includes the slogan "No more brothers wars," which is popular among neo-Nazis and white nationalists who believe European countries and the United States were wrong to have fought against the Nazis in World War II because they had "whiteness" in common.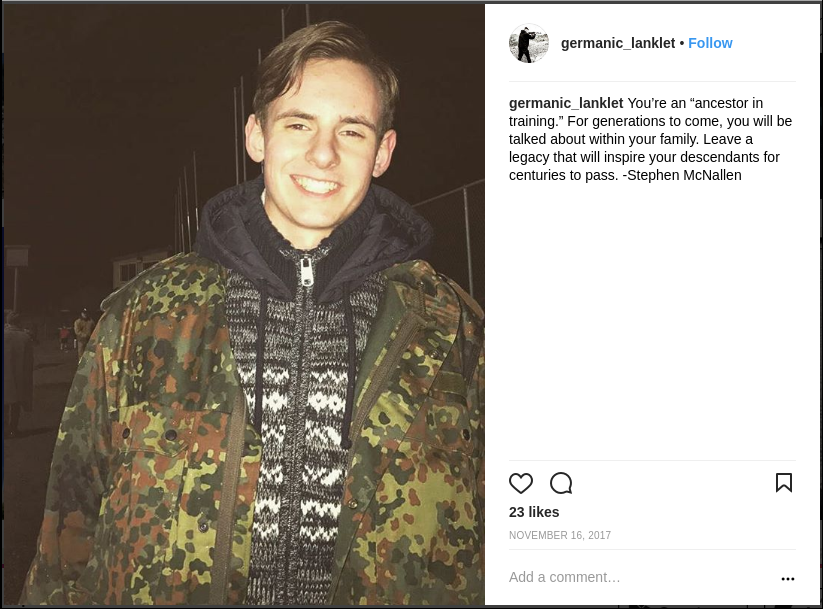 Von Ott posts a quote by Stephen McNallen, founder of the Asatru Folk Assembly, and more recently, the openly white nationalist Wotan Network.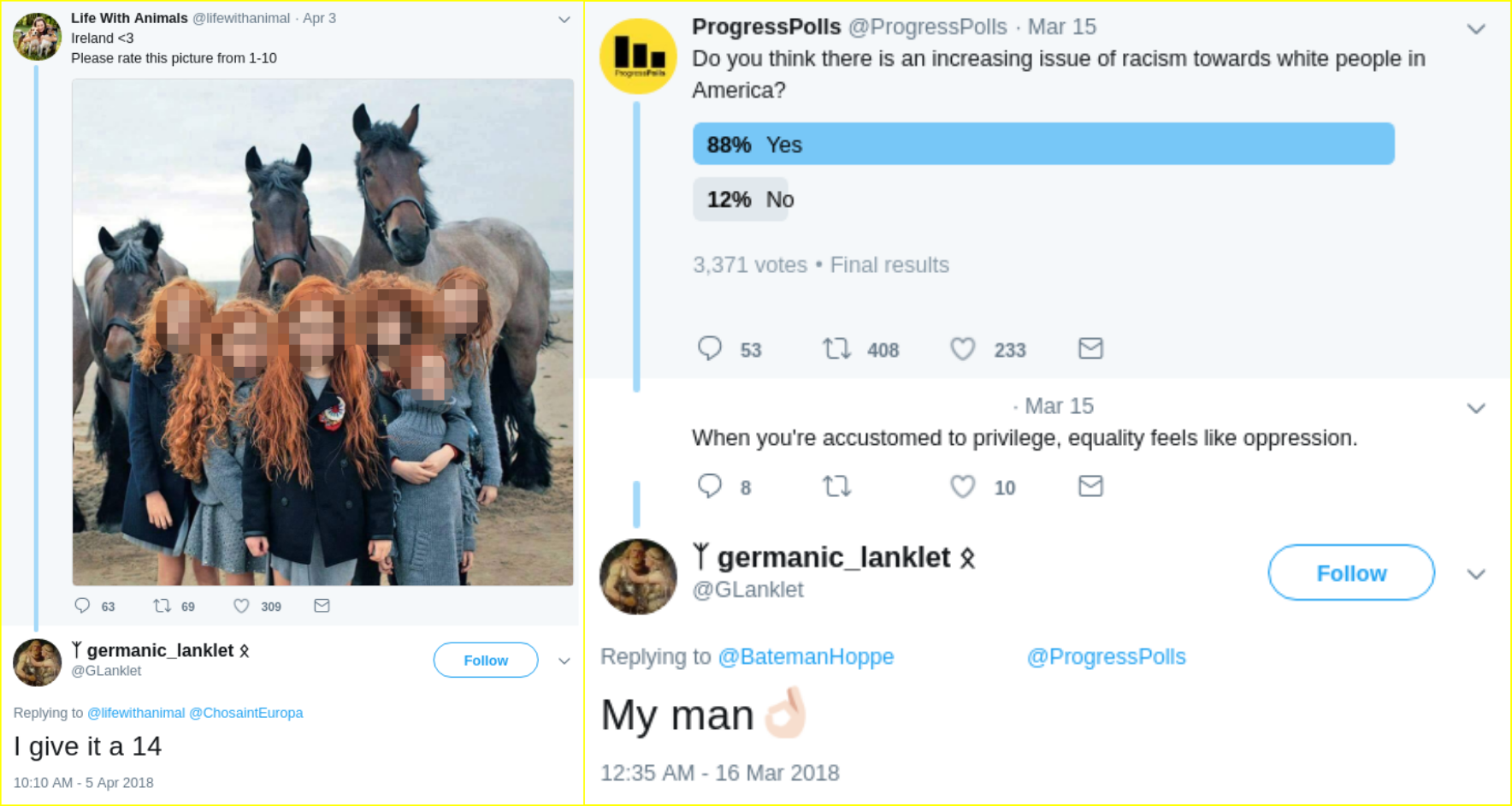 _Jake Von Ott's twitter account uses neo-Nazi numeric codes, on the left referring to the infamous "14 words" slogan coined by neo-Nazi terrorist David Lane; and on the right responding with approval to an online poll trolled by fascists on twitter to produce a percentage of 88, a number corresponding to the letters "HH" for "Heil Hitler"._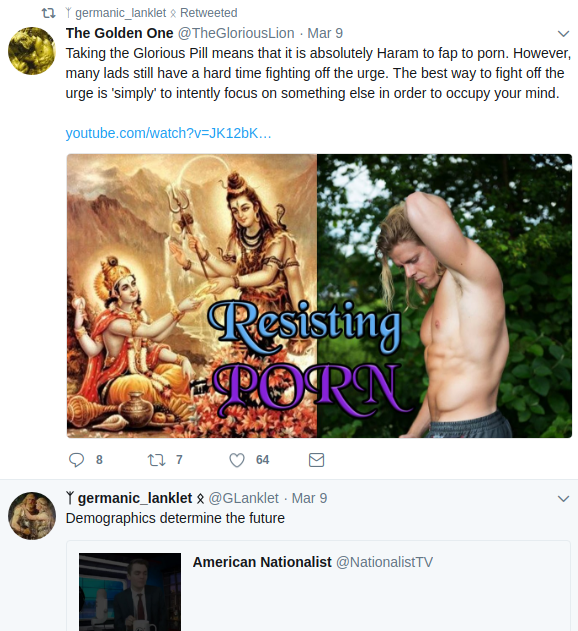 Jake Von Ott retweets fascist Marcus Follin's (aka The Golden One) concerns about pornography and masturbation and also regurgitates a white nationalist slogan about "demographics".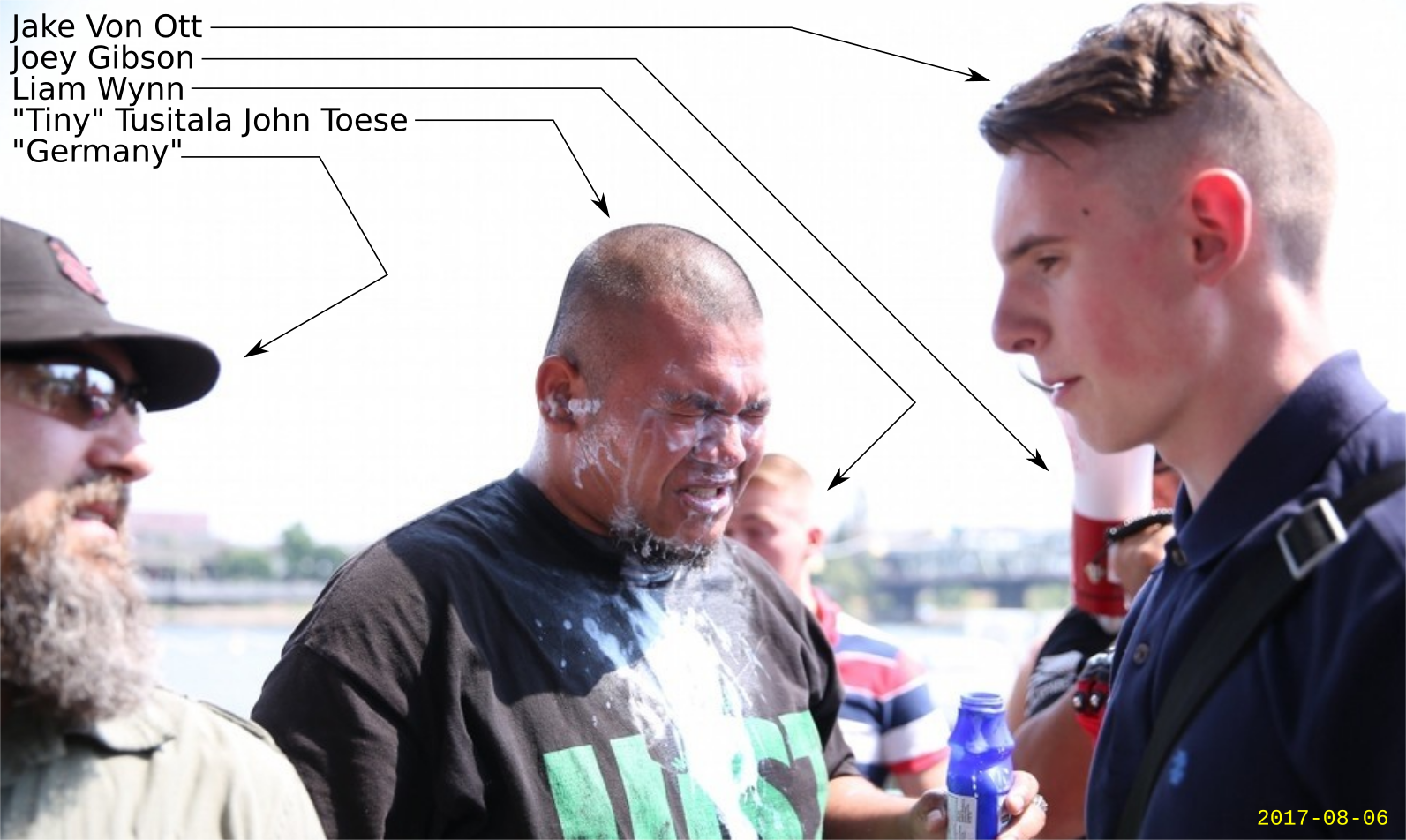 Jake Von Ott is pictured on August 6, 2017 with PDX Stormers member "Germany," as well as PSU fascist Liam Wynn, Patriot Prayer leader Joey Gibson, and violent Proud Boy Tiny Toese, who appears to have poured lukewarm milk directly into his own eyes.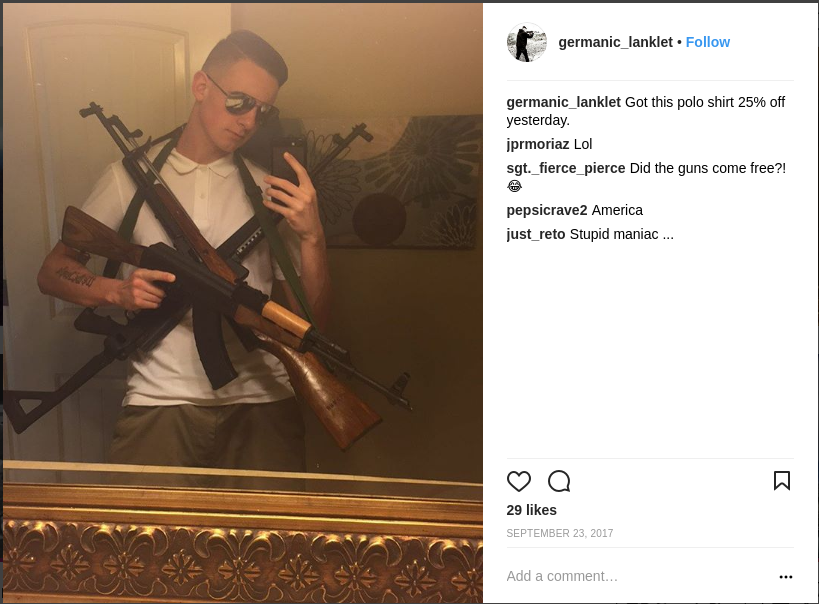 Jake Von Ott poses with rifles in his mother's bathroom.
CURRENT DETAILS
NAME: Jacob Stephen Von Ott
DOB: October 3, 1997
ADDRESS: Hood Center Apartments 1313 NE Hogan Pl, Gresham, OR
EMPLOYMENT: Fedex Sorting Center, 2460 NW Sundial Rd, Troutdale, OR 97060; 503-660-1700
(Fedex Human Resources: 503-660-1827) (Senior Manager of Fedex Troutdale – Shane Spannaus 503-660-1749)
SCHOOL: Part-time student at Mount Hood Community College
SOCIAL MEDIA:
facebook/sigurd.sigmundsson.39
instagram/germanic_lanklet
twitter/glanklet
CLEAR PHOTOGRAPHS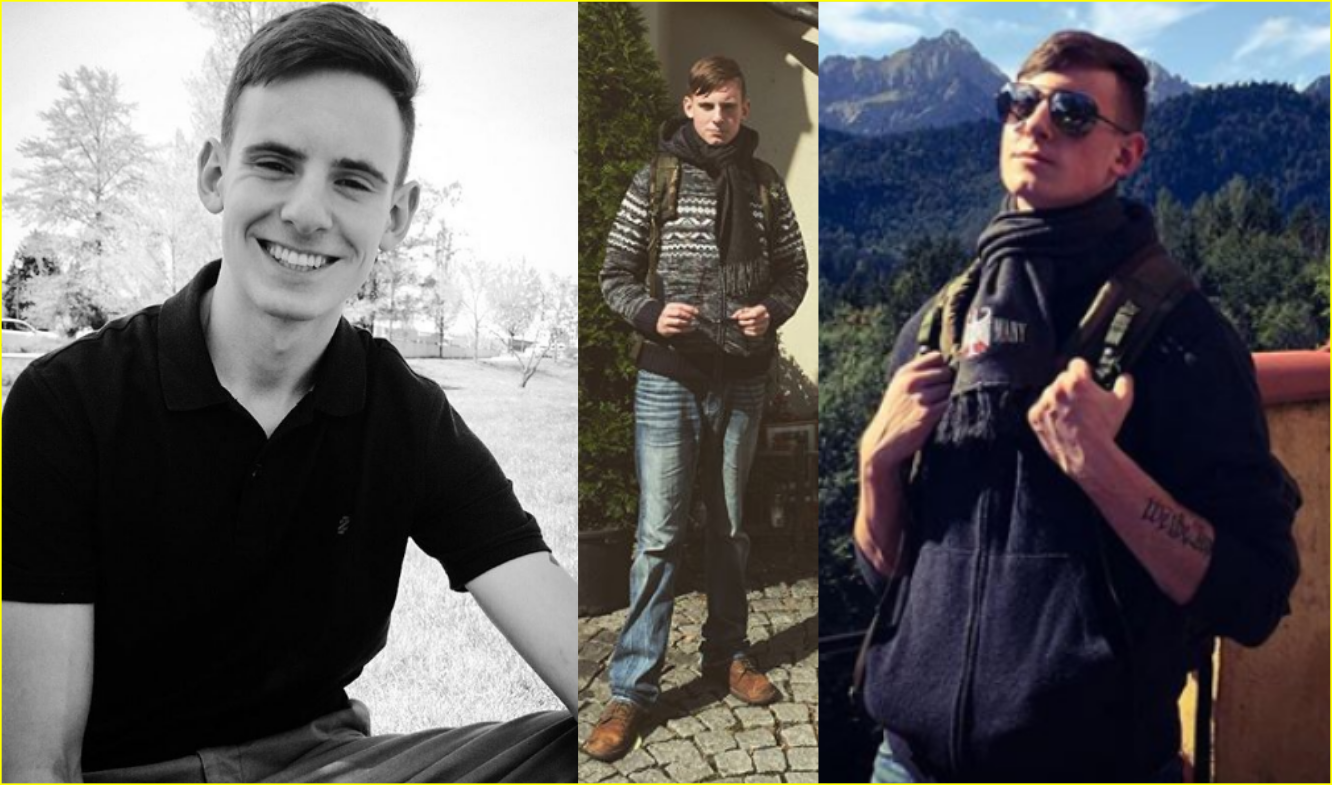 TATTOOS

VEHICLE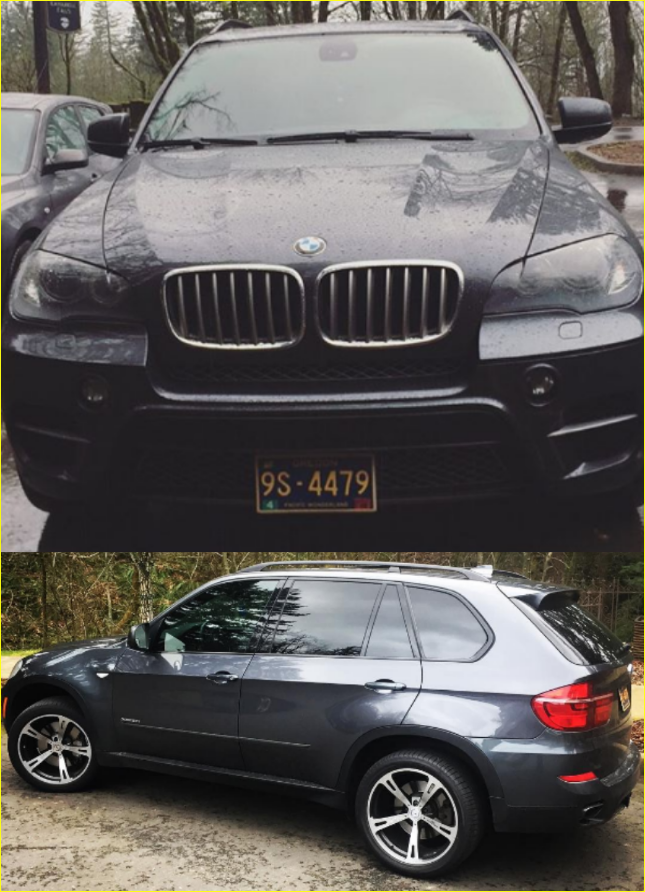 Rose City Antifa is dedicated to exposing, opposing, and confronting fascist activity. If you have further information regarding any of the people mentioned in this article, or other fascist and white supremacist activity in the Pacific Northwest, please email us at [email protected].