reposted from Rose City Antifa
Rose City Antifa, working in conjunction with allied groups in the region, has obtained information on many of the Pacific Northwest-located members of the white nationalist, alt-right group known as the Proud Boys. Over the coming weeks, we will be publishing a series of articles detailing the Proud Boys' specific brand of organized hate, and the individuals who make up this rising "weekend warrior" gang, in order to alert the community about the threat that this group poses. You can follow along on our website and on Twitter, using the hashtag #DoxxAllYourBoys.
Articles in the Series:
Introduction: The Pacific Northwest Proud Boys – White Nationalist Social Club
Volume 1: Robert Zerfing, Travis Nugent, Caleb Stevens, Ethan Nordean
Volume 2: Dominick Owen, "Tiny" Tusitala John Toese, Aaron Laigaie, Anthony Edward Bell
Volume 3: Russell Schultz, Kory Bentley, Derrick Lancaster, Daniel Garris
Phone Jam!
Please join us in contacting Precision Cast Parts about their employee Russell Schultz (details about Schultz can be found below.) Speak to the Precision Cast Parts Corp HR department and their Communications department, and inform them that Russell Schultz is a violent member of the Proud Boys hate group. Schultz has posted threating social media posts, and assaulted community members and activists. On June 8, 2018 he and other Proud Boys assaulted a random person on NE Broadway. He openly claims to work with white nationalists and fascists in order to threaten and attack activists. He is homophobic and a misogynist. Tell them that the community will not stand for employees of corporations in the Portland area invading downtown in order to assault activists, and to defend fascists spreading hate and intolerance.
Precision Cast Parts Corp, 4650 SW Macadam Avenue Suite 400 Portland, OR 972394 503-777-3881 (press 9 to use the phone directory to contact Dave Coates – 262 is the number in the directory, you then need to wait for a second listing of employees to hit 2 – this will take you direct to Dave Coates)
[email protected]
Schultz works at the PCC Structurals Facility at 4600 SE Harney Dr, Portland, OR 97206
https://www.facebook.com/PrecisionCastparts
Russell Schultz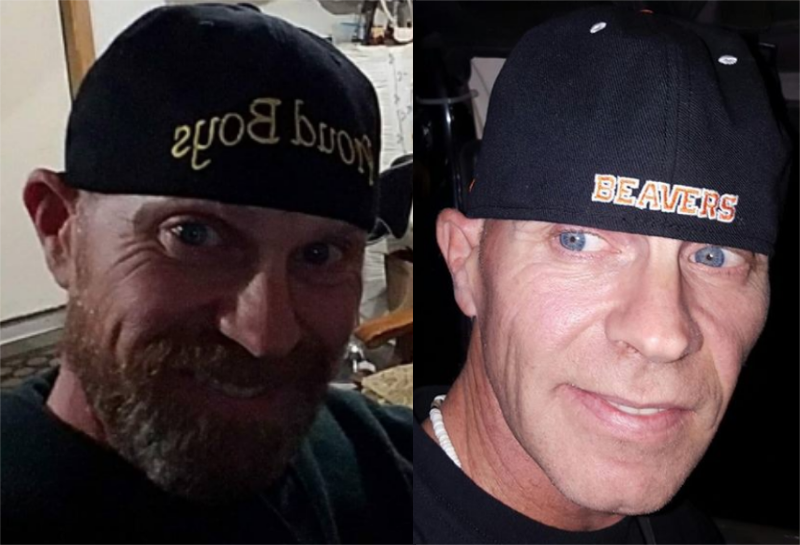 Russell Schultz began as a relatively mild-mannered sycophant attached to the rear of Joey Gibson's Patriot Prayer organization. He made a lot of posts in Gibson's online comment threads, often appearing to trying to present himself as an "expert" on various topics, but his participation in Joey's often violent and fascist-filled rallies was fairly subdued. All of that changed after Schultz suffered a heart attack on December 16, 2017 while in San Francisco to attend an anti-immigrant hate rally with fellow Patriot Prayer follower Tusitala "Tiny" Toese. In the aftermath of his convalescence, Schultz joined the Proud Boys hate group and has appeared to focus his energy on projecting himself as an avatar of "virility" and masculinity, often resorting to sadistic and even overtly fascist talking points and symbols.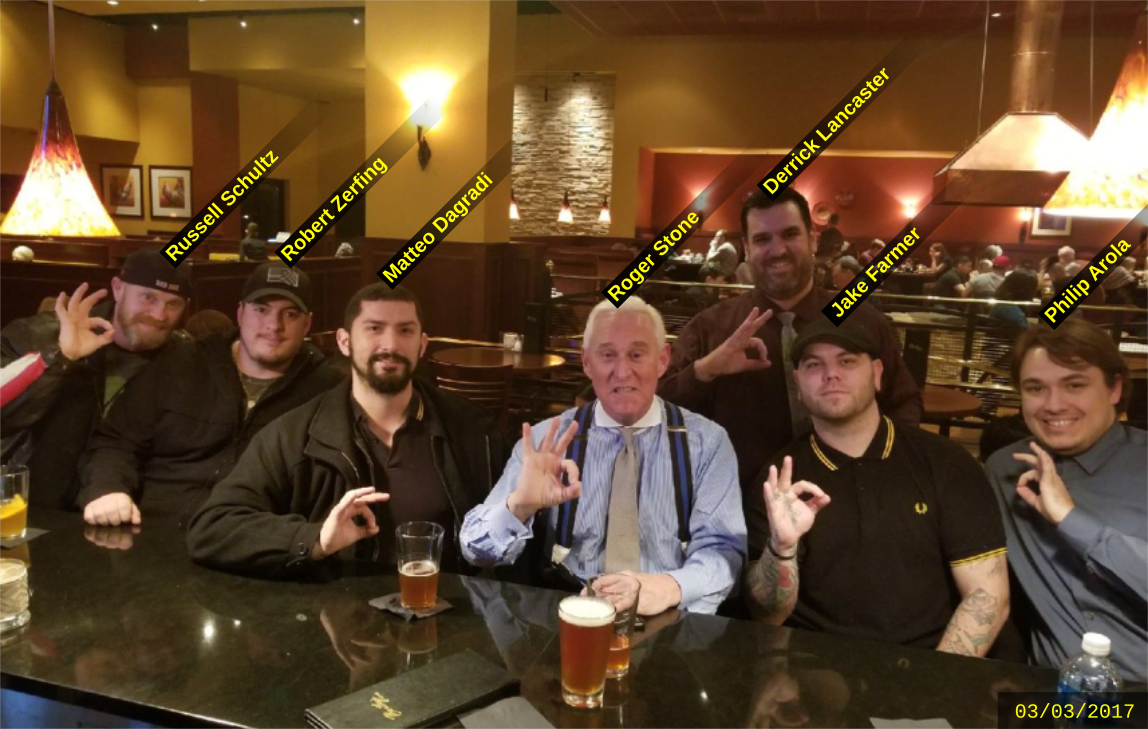 Russell SChultz is pictured with conspiracy theorist and infamous GOP "ratfucker" Roger Stone. Also pictured are Proud Boys Robert Zerfing, Matteo Dagradi, Derrick Lancaster, and Jake Farmer; as well as PSU College Republicans President Philip Arola.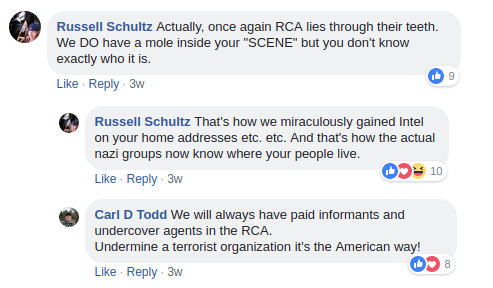 Patriot Prayer follower and Proud Boy Russell Schultz claims to be in active collaboration with Nazi groups. Violent Patriot Prayer follower Carl D. Todd signals his approval.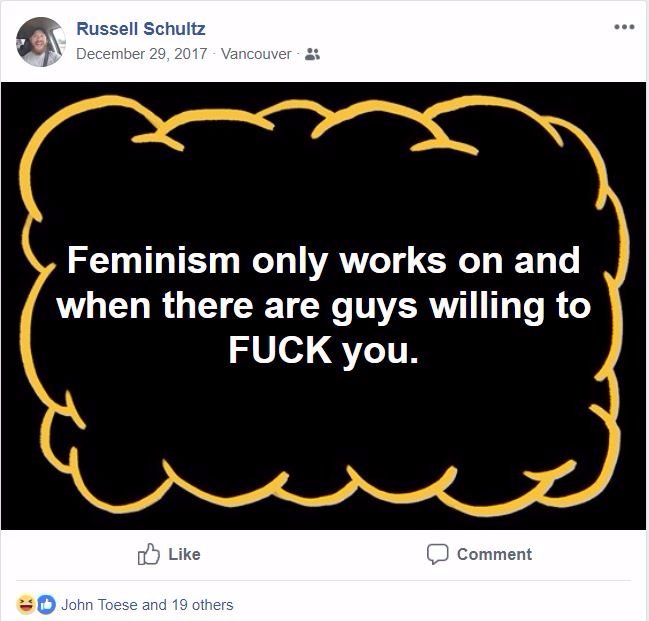 Schultz exemplifies the casual misogyny of the Proud Boys.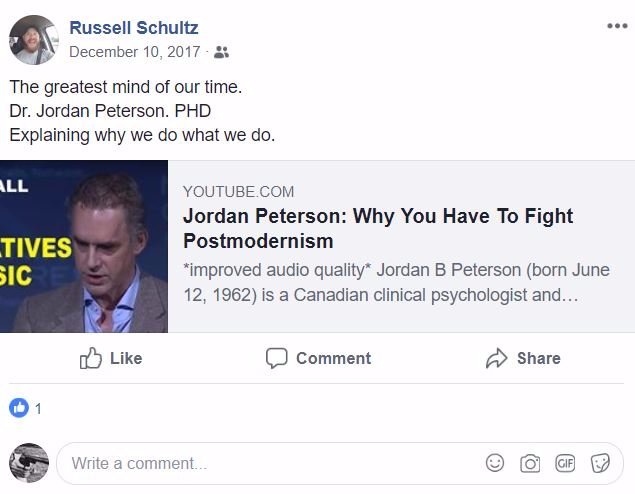 Schultz cites misogynist Jordan Peterson as inspiration for the Proud Boys.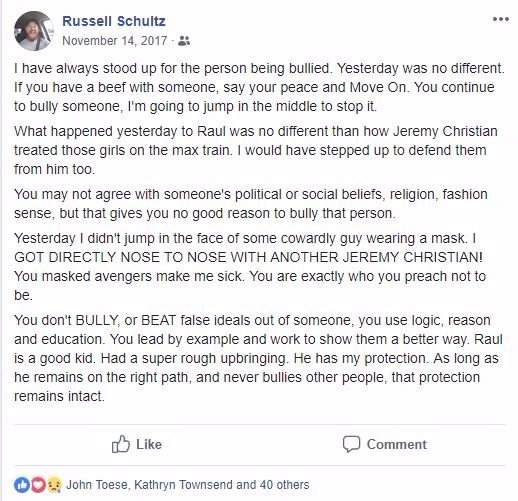 Schultz defends neo-Nazi Raul Gonzalez, who has attended a number of Patriot Prayer events armed with a swastika-emblazoned knife.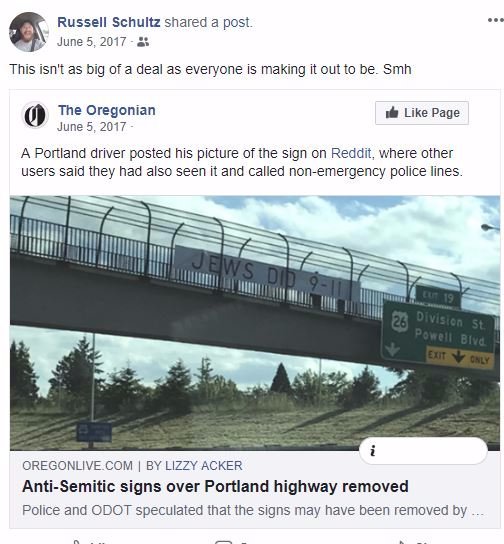 Schultz makes light of an anti-semitic banner hung by neo-Nazis after Joey Gibson's June 4th 2017 rally.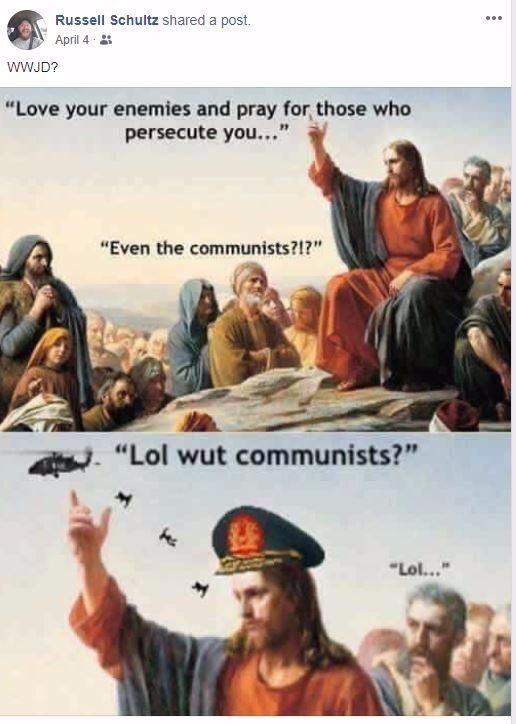 Schultz recycles the "helicopter rides" meme that celebrates the extra-judicial murder of leftists by South American dictatorships.
In the following two video clips, Schultz is seen attacking clinic defenders outside Planned Parenthood in Olympia, WA on February 9th, 2018.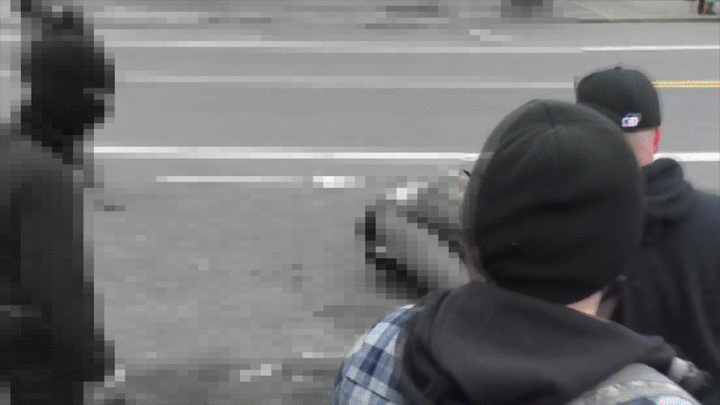 Schultz, wearing a blue hat, punches an activist in the back of the head. Another Proud Buy sprays activists coming to the person's aid with bear mace, as Schultz attempts to drag the person into the blast.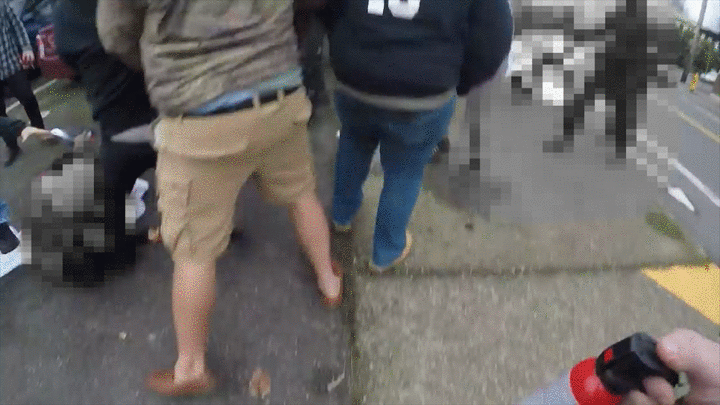 Schultz, in blue hat on the left, punches an activist on the ground.
On June 8, 2018, a person walking on the street in Portland was attacked by Proud Boys Tusitala "Tiny" Toese and Donovon Flippo. As reported by The Guardian, they jumped out of Russell Schultz's truck in order to punch the man.
A witness, who did not wish to be identified, told the Guardian she saw the attack from a block away. Toese, she said, punched Ledwith. Flippo, she said, stood beside Toese but was not physically involved. Ledwith offered no physical provocation, the witness said, and did not respond violently. Photos showed Ledwith's injuries and Flippo walking towards the pickup truck, wearing a T-shirt marked "Antifa Removal Service". The pickup, which carries Washington plates, is registered to Russell Schultz of Vancouver, Washington, a known attendee at Patriot Prayer rallies.
This Dodge Ram pickup truck is listed in the details below.
Schultz is claiming that he will soon move to Cowlitz County, but currently he is still the legal owner of the house listed below. At various times Tiny Toese has also claimed to live at this address.
Current Details:
Name: Russell Earl Schultz
DOB: July 26, 1969
Address: Shultz has sold his house in Vancouver.
Vehicle: Black Dodge Ram pickup truck, WA BO7529W (OSU sticker on the back)
Employment: PCC Structurals Facility at 4600 SE Harney Dr, Portland, OR 97206
Facebook: https://www.facebook.com/russell.schultz.5209
Facebook: https://www.facebook.com/russell.schultz.35
Twitter: https://twitter.com/res3racing
Kory Bentley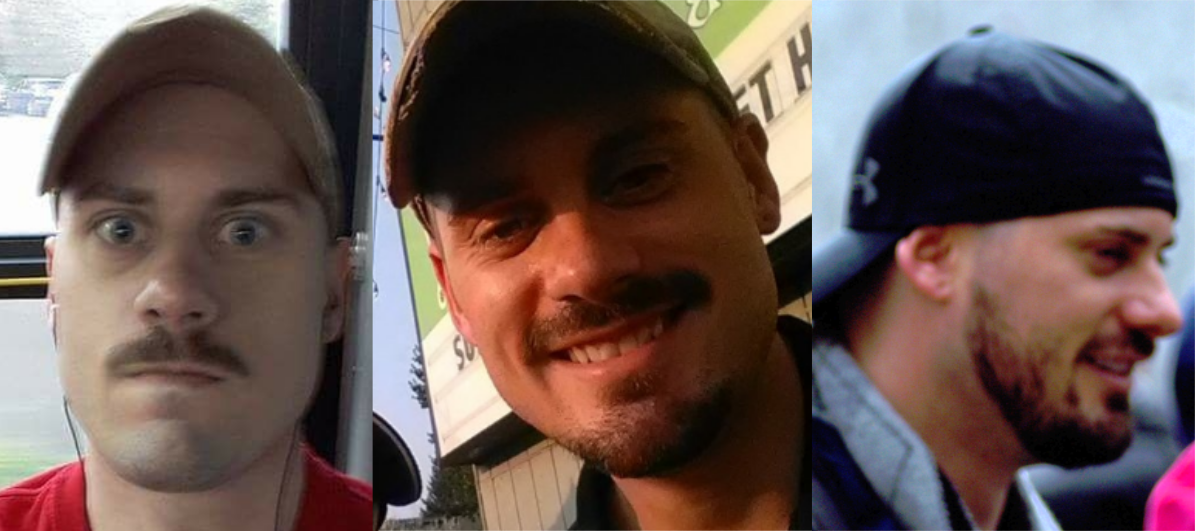 Kory Bentley has been attending Joey Gibson's events since the first Vancouver rally on April 2nd, 2017. In addition to being a member of the Proud Boys hate group, Kory Bentley also maintains affiliations with the Washington-state-based Cascade Legion fascist organization. He is also known to associate with Seattle-area Nazi Bruce Cunningham.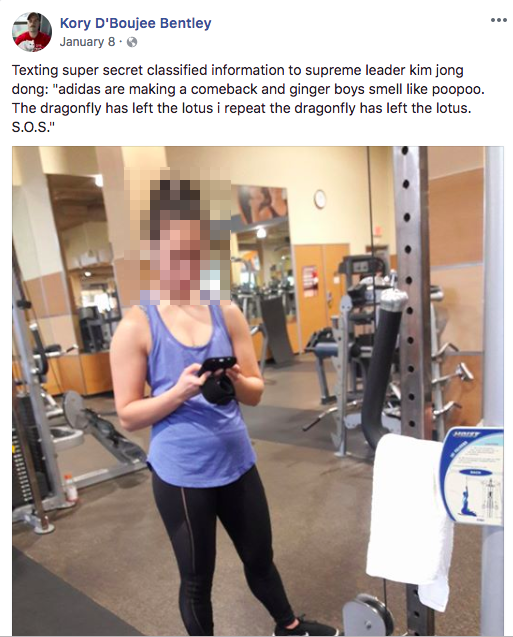 Bentley makes a racist post about a person at the gym he believes to be Korean.

Bentley poses for a photo with a member of fascist organization Cascade Legion.


Bentley makes a homophobic and transphobic Facebook post.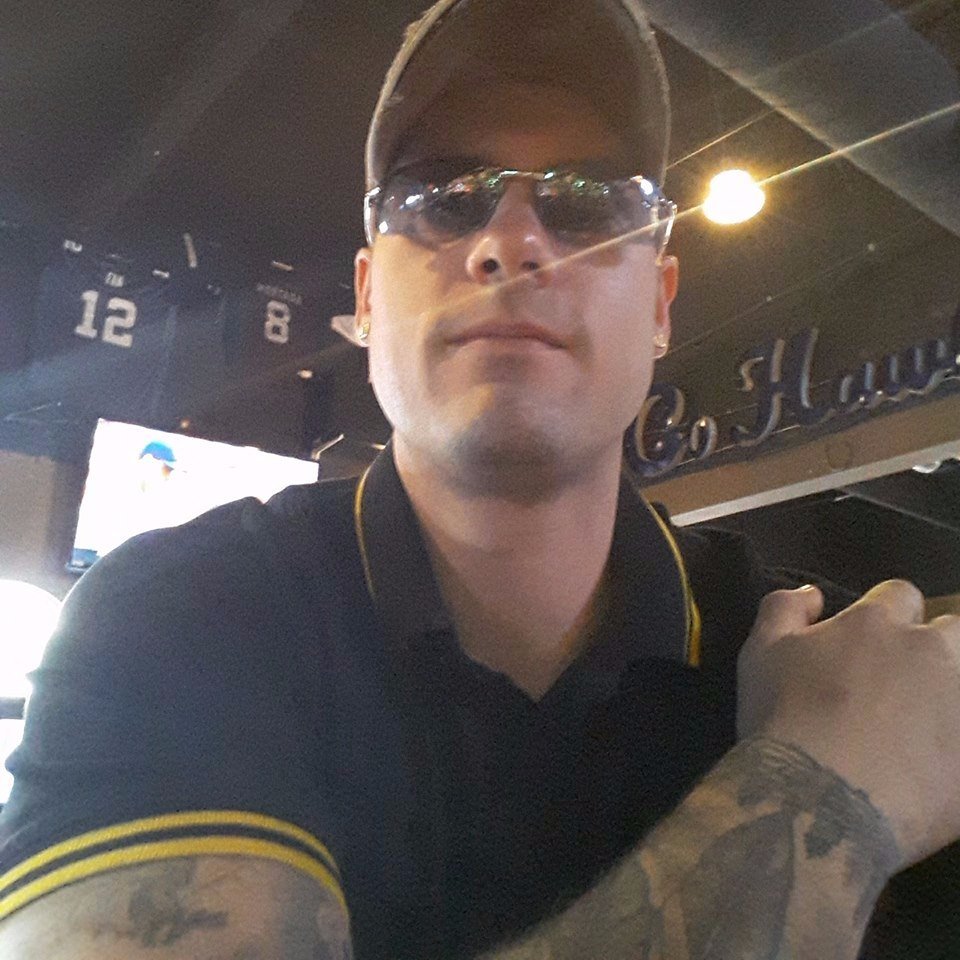 Kory Bentley wearing the Proud Boy Fred Perry uniform.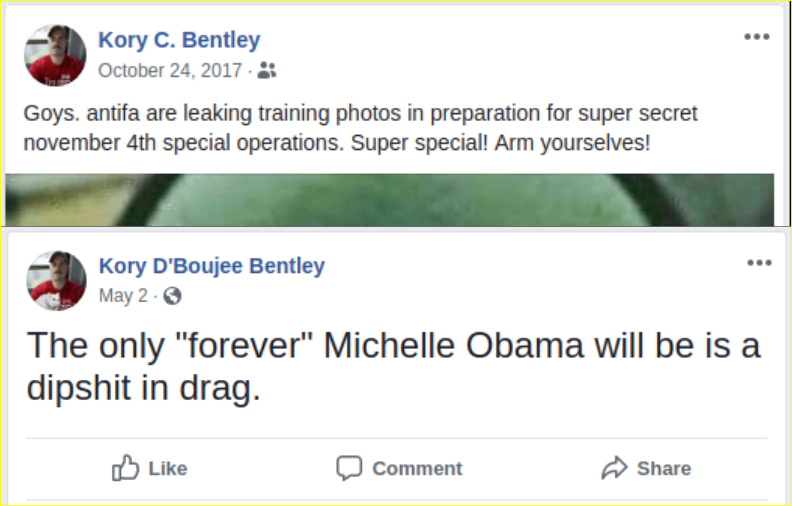 (Top) Bentley uses the "goy" identification to signify his adherence to anti-semitic conspiracy theories. (Bottom) Bentley posts a popular racist and transphobic right-wing trope.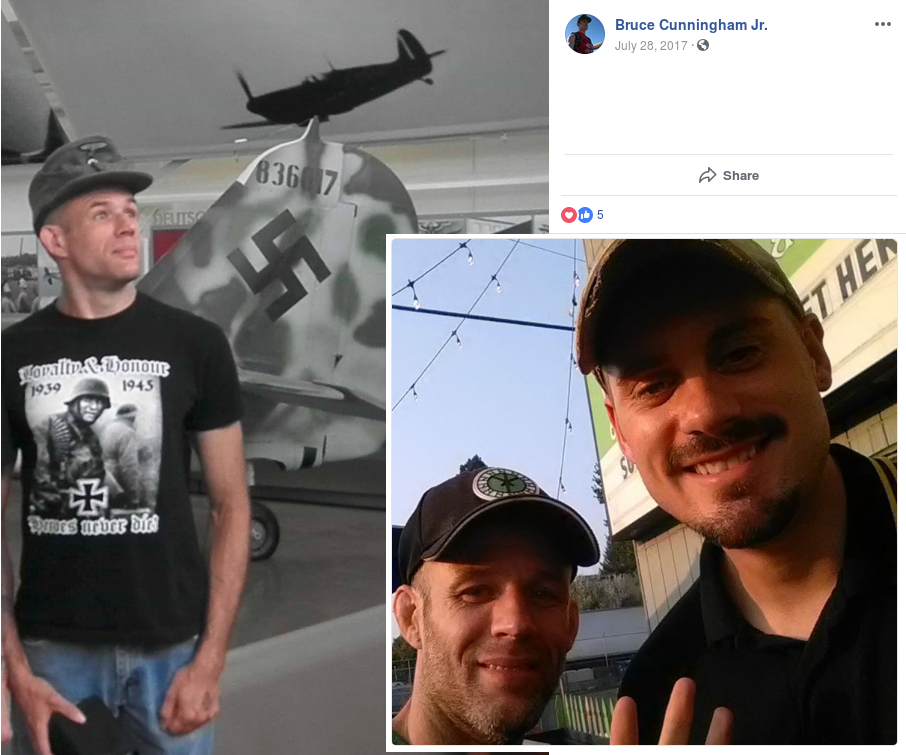 Inner image: Bentley, wearing the Proud Boy Fred Perry uniform, poses for a photo with Nazi Bruce Cunningham, who is wearing a Cascade Legion hat. Outer image: one of Cunningham's many openly fascist Facebook posts, in which he is wearing a shirt with a Nazi soldier and the slogan "Heroes Never Die!" Cunningham is also wearing a German military hat with a swastika on it.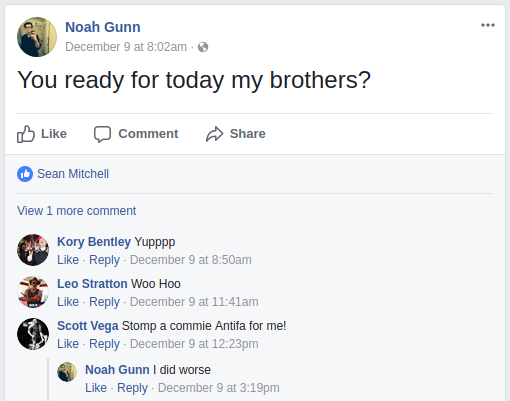 Kory Bentley offers encouragement to young neo-Nazi hammerskin wannabe Noah Gunn before Joey Gibson's December 09, 2017 anti-immigrant hate rally. Also expressing encouragement here are far-right youtuber Leo Stratton, and fellow Proud Boy Sean Mitchell.
Current Details:
Name: Kory C Bentley
DOB: November 30, 1984
Description: 6'0" 200 lbs Hair: Brown Eyes: Blue
Facebook: https://www.facebook.com/kory.bentley.5
Facebook: https://www.facebook.com/profile.php?id=100010850733587
Facebook: https://www.facebook.com/koral.p.dboi
Disqus: https://disqus.com/by/disqus_5Q6gQDGFgg/
Derrick Lancaster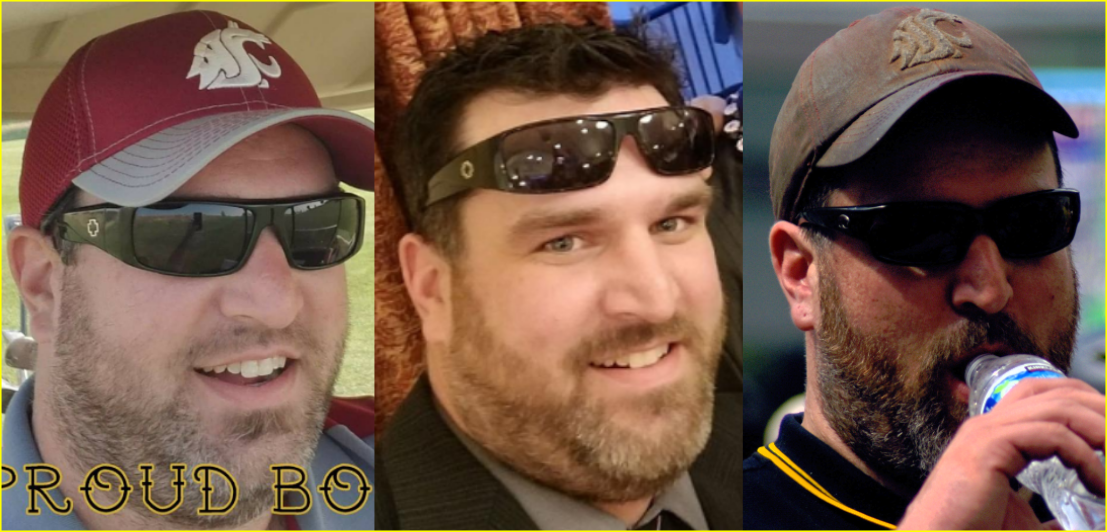 Derrick Lancaster has attended a number of Patriot Prayer events, and taken part in assaulting activists with other Proud Boys. Recently, he has been serving as "campaign manager" for Joey Gibson's Washington senatorial campaign. It is difficult to say if it is Lancaster's or Gibson's idea that continuing to associate with a white nationalist organization like the Proud Boys will help Gibson get elected. But as Lancaster is a member of the Proud Boys, Gibson's campaign can definitely be said to be run by a white nationalist.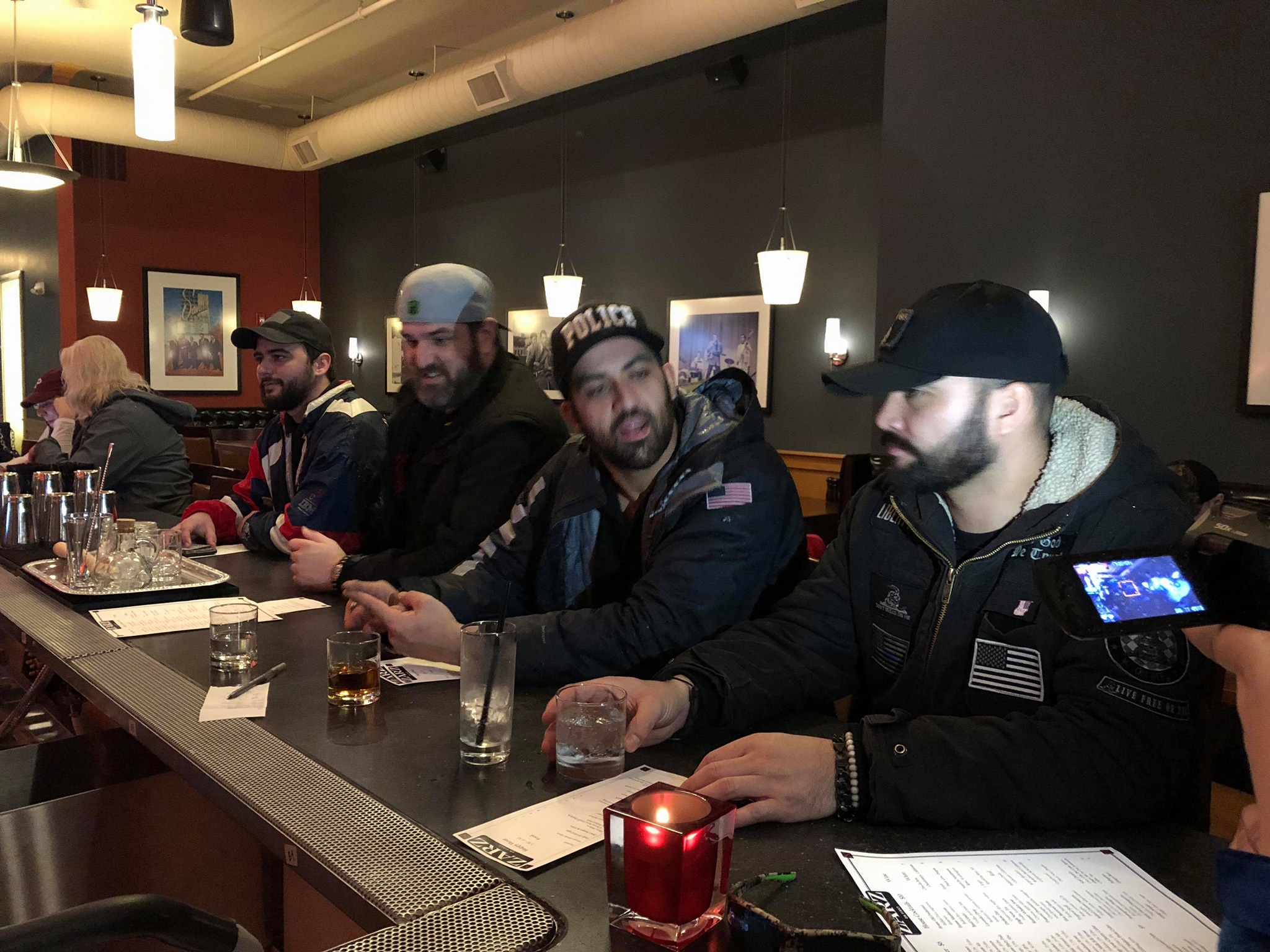 From left to right, Proud Boys Andrew Edward Bell, Derrick Lancaster, Peter Venturo, and Washington Senatorial candidate Joey Gibson.


After assaulting activists outside an Olympia Planned Parenthood on February 9th, 2018 (see video clips above), Lancaster, several Proud Boys, and members of Patriot Prayer pose for a photo.
Current Details:
Name: Derrick Ryan Lancaster
DOB: July 11, 1980
Address: 1624 Sunflower Ln SW Apt 38-104, Tumwater WA 98512
Vehicle: 2009 Burgundy GMC Sierra Pickup WA C58306H
Description: 6'5" 245 lbs Eyes: Blue Hair: Brown
Facebook: https://www.facebook.com/derrick.lancaster.52
Daniel W Garris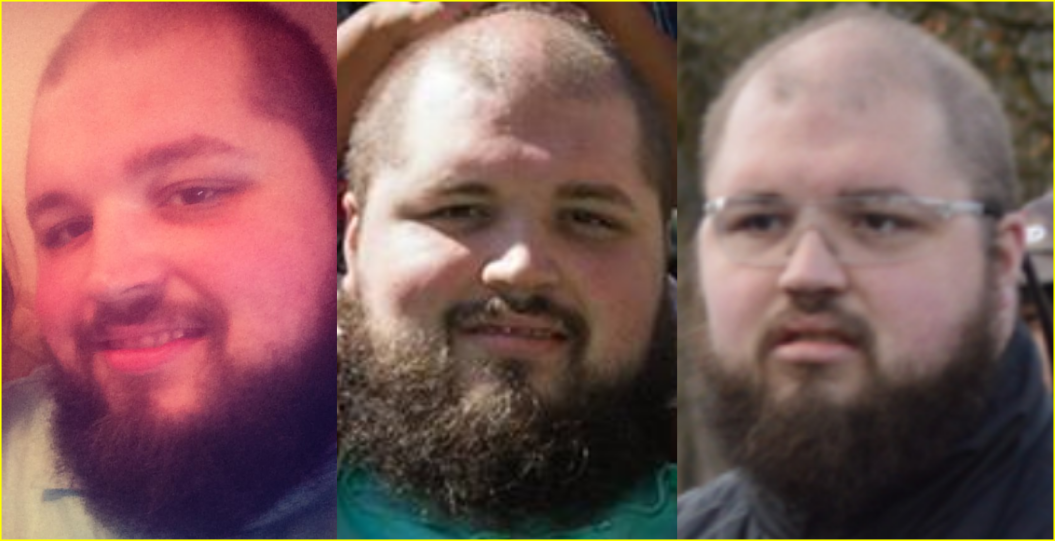 Daniel Garris is a large and aggressive Proud Boy who, like his fellow hate-group-member Travis Nugent, can frequently be seen shoving himself into bodies of people significantly smaller than him in clumsy attempts at intimidation while yelling awkward Alt-Right slogans like "you're a beta cuck". Garris has been attending Joey Gibson's far-right events with increasing frequency in recent months.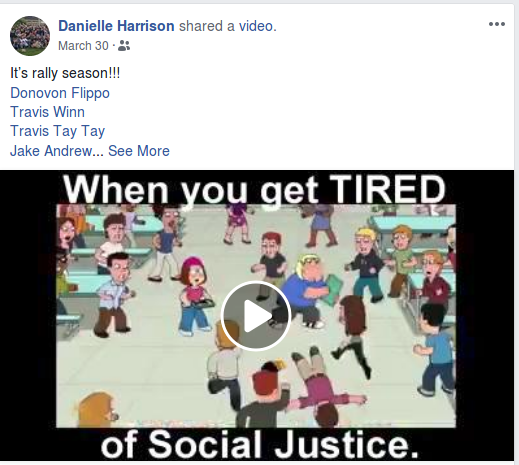 Garris posts a meme celebrating violence against activists, and tags in a number of Northwest Proud Boys.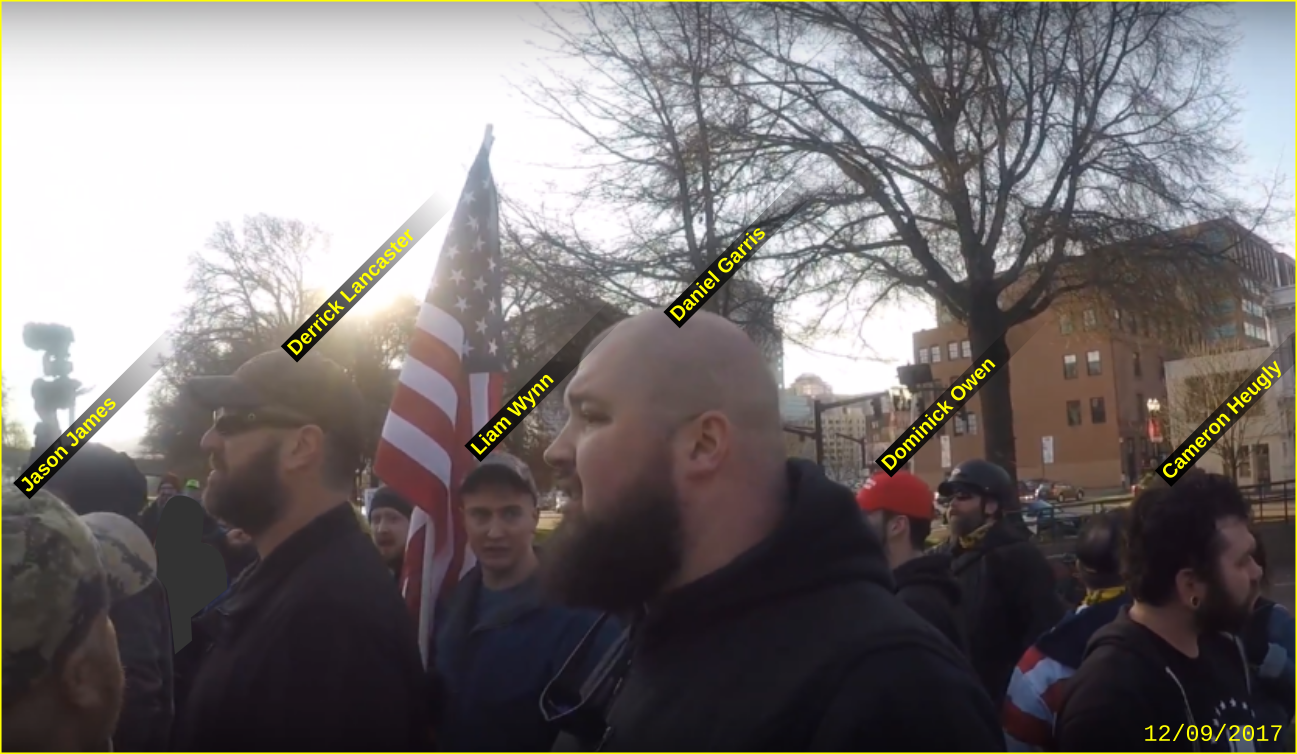 Daniel Garris at Joey Gibson's anti-immigrant hate rally on December 9, 2017. Also pictured are fellow Proud Boys Jason James, Derrick Lancaster, Cameron Heugly, and Proud-Boy-turned-Nazi Dominick Owen; as well as local fascist Liam Wynn.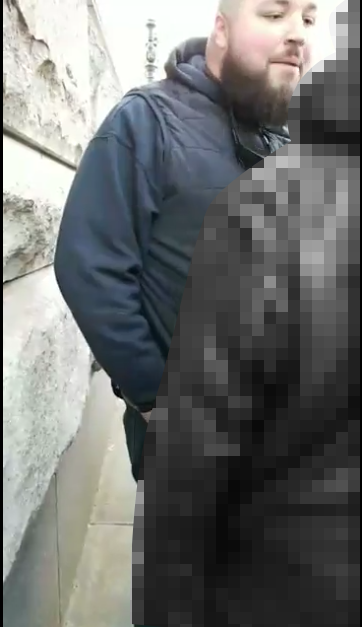 Daniel Garris attempts to intimidate an activist at Joey Gibson's anti-immigrant hate rally.


Garris marches with Patriot Prayer and members of the Proud Boys hate group at Joey Gibson's extremely violent June 3, 2018 rally in Portland, OR. Also pictured are Donovon Flippo, TJ Rickey, Caleb Stevens, Levi Cross, white nationalist Allen Pucket, Robert Pyland, David Julian, Travis Taylor, and Jake Farmer.
Current Details:
Name: Daniel W Garris Jr.
aka: Daniel Wade
DOB: 12/27/1988
Facebook: https://www.facebook.com/daniel.garris.79
Facebook: https://www.facebook.com/daniel.wade.77964
Proud Boys Are Not Welcome
The communities of the Northwest will not tolerate violent white supremacists like the Proud Boys on our streets. Over the next few weeks Rose City Antifa will be releasing information on many of the Proud Boys in Oregon and Washington, so that locals can stay safe from these violent bigots. You can follow along on our website and on Twitter, using the hashtag #DoxxAllYourBoys.
Rose City Antifa will continue to defend our city and our communities against any incursion by racists and fascists. If you have information about Proud Boy or other white supremacist organizing, please email us at [email protected].